Bryan Frick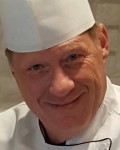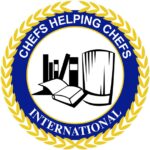 Chefs Helping Chefs Proudly Supports Chef Bryan Frick for ACF Southeast Regional Vice President.
Chef Bryan's Contact information:
                                                                                     Phone: 407-473-2278
                                                                                  www.facebook.com/bryanfrick
Email: Fricknacf@gmail.com
Proven Culinary Leadership
Message from Chef Bryan Frick:
We are getting closer to two important dates in the month of April. First, Monday the 19th paper ballots are mailed but also, a date important to all of us, Monday April 26th.
Why April 26th? Well on that day, the electronic ballots will be available for all the candidates running for ACF Board of Directors positions. I'm guessing that most of you have made your decisions, but if you have not, let me remind you of some very important facts that I hope will turn you in my direction.
I am Chef Bryan Frick, and I am asking for your support to become the SE Region Vice President. Just as a reminder, here is a brief outline of my platform.
My most important efforts will be recruiting students within apprenticeships and accredited programs to foster growth; adding student representation to the regions; aggressive marketing to be "The Leader in Foodservice Professionals"; Establish an income based membership fee; "Job One": get the fiscal house in order and pay off debt; establish accountability.
"By having demonstrated my social and culinary activities, I will continue to strive for the betterment of the Federation and provide the resources to foster the growth of the profession".
I humbly request if you would share this information by posting it on your website, presenting it at your April/May chapter meeting. Deadline for voting is the 10th of May.
My personal phone number is 407-473-2278 for any questions. Please feel free to share with me any of your chapter's concerns for the betterment of the chef's association that I can support when elected into office.
Sincerely,
Chef Bryan Frick CEC, AAC, HGT
Adapt | Transform | Re-invent