Food, Food, Food
     
Bring Your Mask
Open House/Holiday Gathering
Saturday December 12 at 1 PM
Chef Jeff Rotz's Home
1041 Park Drive
Tavares Florida 32778

Bring a Side Dish
Beverage of your choice
Folding Chairs & Mask
Please let me know what you are going to bring– 352-250-1999 – chefrotz@gmail.com
Come out and enjoy.
ABOUT US!
Chefs Helping Chefs, LLC officially started in 2008, however our name has been used since 2003 when Chef Jeff Rotz began assisting cooks and chefs in their initial ACF Certification and continuing education training.
To date, Chefs Helping Chefs, LLC has trained over 3500 Food and Beverage Team Members at over 50 Hotels and Resorts throughout the Southeast United States, Mexico and the Caribbean.  The team of Chef's Helping Chef's is a dedicated group of individuals with various levels of experience and certification to bring you the latest information and developments within the hospitality industry. Each member of our team has no less than 15 years each of experience in the Hospitality industry.  All of our team members regularly attend conventions, meetings and trainings to continuously upgrade our education and services that we offer. It is in this way that we are able to guarantee your staff will be given the most up to date information and guidelines as set forth amongst the hospitality industry. We aim to keep your staff educated and aware of vital components necessary for a successful food service establishment.
In 2012, Chefs Helping Chefs expanded its business to Saudi Arabia and in 2015 we expanded to Mexico. Currently, Chefs Helping Chefs has partnered with the Caribbean Hotel and Tourism Association to uplift and celebrate the Chefs and the cuisine of the West Indies. By implementing a "Train the Trainer Program" which develops the structures for educators to better prepare their students for ACF and WACS Certification, Chef's Helping Chef's, LLC has been able to promote hospitality training and certification for Food and Beverage Team Members throughout the entire Caribbean. These programs will help to increase the morale of the individuals by training them to international standards and raise the culinarian to a higher level while also increasing their employability. This is an exciting time for our company; The opportunity to share our knowledge and experience throughout the world.
It is vital that your staff is educated in safe food handling procedures not only for the safety of the guests but of course for the image you want to project to those "aware and educated" travelers.  A simple framed certificate of completion for a food safety course hanging on the wall is sure to be noticed, and appreciated, by your guests.
Development of your food and beverage team is critical to attaining and maintaining high ratings in the travel industry. Awareness and education is the way to get there.  Today, Chef's Helping Chef's can provide training for your entire hospitality team.  Our team of professionals are able to cover everything from food safety and hygiene to menu development, cost control and customer service.  With each visit, the property's training plan is individually planned to meet the needs of your establishment.  See our service page for a detailed listing. Chef Jeff Rotz and his team will be with you every step of the way.

Has your ServSafe Certification expired or do you need to certify? Chef Helping Chefs will be conducting Refresher Training and Testing   Saturday February 20th  at One Fat Frog on Sand Lake Road in Orlando.  10:30 AM Sharp.
Chef Jeff was interviewed by Eliot Kelly of Eliot Kelly TV (EKTV).  Jeff and Eliot discussed Chefs Helping Chefs and how it got started and where it is at today.  Enjoy the interview. https://youtu.be/OjrFU6Dyc54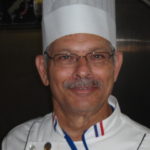 As we fight this deadly Coronavirus (COVID-19), I hope that you, your family and team are safe and well. While Nobody knows when we will be able to return to welcoming our guests back, I just want to let you know that Chefs Helping Chefs is ready to provide you with all your training needs. Now more than ever with the rapid spread of COVID-19, it is imperative to focus on ServSafe sanitation training in order to keep our guests and staff healthy and avoid the transmission of this Corona Virus.  As in the past, our team of professionals can provide you with multiple types of training for your hotel, resort, or restaurant. Chefs Helping Chefs provides training in the area of Culinary, Pastry Arts, Baking, Bar tending, Stewarding, Front Office, and Finance. We realize any openings/re-openings present many challenges and potential problems, but most of all, time limitations.  With the ever-growing labor challenges in our market, many managers just don't have the time to train their team as thoroughly as it needs to be done.
If you are interested, please contact me for scheduling opportunities.  I understand that we don't know when our opening will be, however, I ask that you contact me as soon as possible so that we can stay in touch and to get you on our training calendar for the dates that you desire.
Friends, from the bottom of my heart, I wish you all to stay safe and healthy and I look forward to seeing you again.
Best Regards,
Jeffrey Rotz, CEC®, WCEC, CCE®, AAC®
Don't Forget – Tomorrow – March 14, 2020
This Saturday -Be There!
Chef Jeff's Almost Famous Family BBQ
March 14, 2020
Party starts at noon
Chef Jeff's House
March 14th – Special Family BBQ at Noon  – 5 PM

 Jeff's Famous Hot Wings,

 BBQ Ribs, Burgers & Dogs & more
You bring the sides and beverages
Jeff will provide the proteins

   
The 25th issue of Worldchefs Magazine, out now!
In this edition, discover industry trends shaping 2020. Gain insights on the future of learning in hospitality and the next generation of culinary professionals, and meet three women shaping the rules of culinary competition. Get Congress updates you need to know, and make your list of top Russian dishes and restaurants to reserve during your visit to St. Petersburg. All this, and more, in Worldchefs Magazine's 10 year anniversary issue!
Introduction to Chefs Helping Chefs
Full Scale Training, Education and Consulting to
Bring Your Team to the 5 Star Standards of Excellence
Introduction to Chefs Helping Chef, LLC
Kindly let me take the liberty to introduce myself; I am Chef Jeffrey Rotz, globally certified Executive Chef through World Association of Chefs Societies (WACS) and the American Culinary Federation (ACF). I am also Certified Culinary Educator (CCE), and the principal owner of Chefs Helping Chefs (CHC); a company solely created for the betterment of the hospitality industry.
Over the past 10 years, "CHC" has become a leader for gastronomical training in the Caribbean and Mexico. Our past clients also include properties in Al Khobar, Saudi Arabia, and the cruise ship industry.
As the name of my company implies, we are here to provide a helping hand to the Chefs and Hospitality Professionals around the globe, mainly by providing live and in person training needs where busy schedules often get in the way of furthering employee education and certification. We assist in preparation for the written and practical exams for the prestigious ACF and WACS certifications. However, our training is not limited to Nutrition, Food Safety & Sanitation, Supervisory Management and Cost Control, but can also encompass additional hands-on training of every aspect of back or front of the house job skills.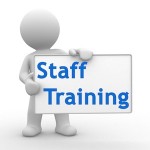 Contrary to our competitors, all of our instructors have worked over 20 years in the industry; we teach from experience not only book knowledge. Curriculum are property-specific written, not one fits all, and we are cost-effective and results-driven; while keeping the students and properties success at the forefront of all training.
Today's travelers are more educated and more aware of the "behind the scenes" of the hospitality industry than ever before. Television and media have taken their cameras into kitchens, and with that, your employees and your property are in the spotlight immediately as it happens. Development of your in-house food and beverage team is critical to attaining and maintaining high ratings in the travel industry.
Education and certification are the best way to get there. The "JCTI", Jamaica Center of Tourism Innovation, has recognized the growing demands and observations of travelers and implemented an initiative whereas every graduate in culinary and hospitality will enter the workforce with an ACF or NRAEF certification, in addition to investing in a "Train the Trainer" course administered by Chefs Helping Chefs LLC.
We are looking forward to discussing your training needs.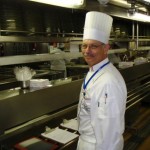 Jeffrey Rotz, CEC®, WCEC, CCE®, AAC®
Founder/Project Director
Chefs Helping Chefs, LLC
CHEFS HELPING CHEFS, LLC
Jeffrey Rotz, CEC®, WCEC, CCE®, AAC®
Full Scale Training, Education and Consulting to Bring Your Team to the
5 Star Standards of Excellence
iPhone/WhatsApp: 352- 250-1999
Fax: 206-600-6925
E-mail: chefjeff@chefshelpingchefs.com
Website: www.chefshelpingchefs.com