Don't Forget – Tomorrow – March 14, 2020
This Saturday -Be There!
Chef Jeff's Almost Famous Family BBQ
March 14, 2020
Party starts at noon
Chef Jeff's House
March 14th – Special Family BBQ at Noon  – 5 PM

 Jeff's Famous Hot Wings,

 BBQ Ribs, Burgers & Dogs & more
You bring the sides and beverages
Jeff will provide the proteins

WCWB CSR Siem Reap Cambodia 2020 Postponed Due to Coronavirus
Paris, 9th of March 2020 – World Chefs Without Borders (WCWB) would like to extend its sincere appreciation to the 105 Chefs from 32 countries currently registered as participants for WCWB CSR Siem Reap Cambodia 2020.
Due to the many unforeseen difficulties and global threat of the Coronavirus, WCWB CSR Siem Reap Cambodia has been postponed until October 20-24, 2020 and will launch on International Chefs Day!
WCWB Committee Chairman, Willment Leong, stated "The objective of the Chefs Social Responsibility (CSR) is to share our happiness, goodwill and what we have with others, however, the safety of our participating chefs and their families is our first priority. By postponing the tour, we may prevent being exposed to or carrying the virus during our travelling."
President Thomas Gugler stated, "With my personal commitment as well as involvement and heartfelt pain, it's a hard step but we don't want to risk the health of our participating chefs and their families or the well-being of our hosts and those families we are going to Cambodia to help." He further commented "We want to spread happiness and health all around the globe by involving as many nationalities as possible but due to the growing restrictions, which we are facing, it's the wisest decision to wait for a more fortunate time." 
WCWB would like to extend its appreciation to everyone for their continued support and looks forward to meeting all the passionate chefs in Cambodia on October 20-24, 2020, when we can enjoy and spread our positive emotions, feelings and passion throughout Cambodia and the world.
Together, WCWB believes we can overcome any obstacles and perform what we believe to be, our Chefs Social Responsibility.
Contact:
Willment Leong, WCWB Chairman
   
The 25th issue of Worldchefs Magazine, out now!
In this edition, discover industry trends shaping 2020. Gain insights on the future of learning in hospitality and the next generation of culinary professionals, and meet three women shaping the rules of culinary competition. Get Congress updates you need to know, and make your list of top Russian dishes and restaurants to reserve during your visit to St. Petersburg. All this, and more, in Worldchefs Magazine's 10 year anniversary issue!
Introduction to Chefs Helping Chefs
Full Scale Training, Education and Consulting to
Bring Your Team to the 5 Star Standards of Excellence
Introduction to Chefs Helping Chef, LLC
Kindly let me take the liberty to introduce myself; I am Chef Jeffrey Rotz, globally certified Executive Chef through World Association of Chefs Societies (WACS) and the American Culinary Federation (ACF). I am also Certified Culinary Educator (CCE), and the principal owner of Chefs Helping Chefs (CHC); a company solely created for the betterment of the hospitality industry.
Over the past 10 years, "CHC" has become a leader for gastronomical training in the Caribbean and Mexico. Our past clients also include properties in Al Khobar, Saudi Arabia, and the cruise ship industry.
As the name of my company implies, we are here to provide a helping hand to the Chefs and Hospitality Professionals around the globe, mainly by providing live and in person training needs where busy schedules often get in the way of furthering employee education and certification. We assist in preparation for the written and practical exams for the prestigious ACF and WACS certifications. However, our training is not limited to Nutrition, Food Safety & Sanitation, Supervisory Management and Cost Control, but can also encompass additional hands-on training of every aspect of back or front of the house job skills.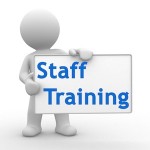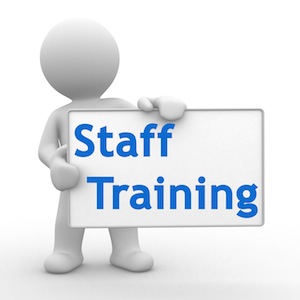 Contrary to our competitors, all of our instructors have worked over 20 years in the industry; we teach from experience not only book knowledge. Curriculum are property-specific written, not one fits all, and we are cost-effective and results-driven; while keeping the students and properties success at the forefront of all training.
Today's travelers are more educated and more aware of the "behind the scenes" of the hospitality industry than ever before. Television and media have taken their cameras into kitchens, and with that, your employees and your property are in the spotlight immediately as it happens. Development of your in-house food and beverage team is critical to attaining and maintaining high ratings in the travel industry.
Education and certification are the best way to get there. The "JCTI", Jamaica Center of Tourism Innovation, has recognized the growing demands and observations of travelers and implemented an initiative whereas every graduate in culinary and hospitality will enter the workforce with an ACF or NRAEF certification, in addition to investing in a "Train the Trainer" course administered by Chefs Helping Chefs LLC.
We are looking forward to discussing your training needs.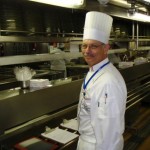 Jeffrey Rotz, CEC®, WCEC, CCE®, AAC®
Founder/Project Director
Chefs Helping Chefs, LLC
CHEFS HELPING CHEFS, LLC
Jeffrey Rotz, CEC®, WCEC, CCE®, AAC®
Full Scale Training, Education and Consulting to Bring Your Team to the
5 Star Standards of Excellence
iPhone/WhatsApp: 352- 250-1999
Fax: 206-600-6925
E-mail: chefjeff@chefshelpingchefs.com
Website: www.chefshelpingchefs.com
Looking for talented Indian Chef. Immediate hiring for 5-star property in Sri Lanka.
Exciting package.
Please forward your CV at buddhika.bamunusinghe@sheraton.com
Buddhika Mahesh Bamunusinghe
Director of Food and Beverage – Pre-Opening
Belmont Academy Charter School is an "A" school, a School of Excellence, and Accredited through Southern Association of Colleges and Schools (SACS) Council. We are looking for a motivated, well-qualified Culinary Teacher. We desire to find a team player who will fit our culture of strong expectations for both academics and behavior. We are a fully accredited VPK through 12th Grade School with a team that has a strong work ethic, and willing to continue building on a foundation that has produced five consecutive A's as determined by Florida Department of Education.
Job Type: Full-time
Salary: $37,050.00 to $47,500.00 /year"
Contact:
Ron Barker, Principal,
Belmont Academy Charter School
1476 SW Walter Ave
Lake City, FL  32024
Email: ron@belmontacademy.com
School:  386-487-0487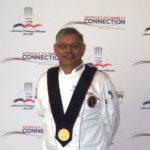 Interview with Chef Jeffrey Rotz, CEC®, CCE®, AAC® at the Caribbean Cuisine Culinary Institute Barbados.  Jeff talks about the importance of Certification.

World Chefs Without Borders (WCWB) is proud to announce its 2nd major Chefs Social Responsibility ("CSR") global event will be held in Siem Reap, Cambodia.
The objective of this tour is to encourage Chefs to participate and perform their social responsibility, creating an awareness of how we as Chefs, can make a difference. Chefs Helping Chefs, LLC is proud to announce the Chef Jeffrey Rotz will be participating in the 2020 World Chefs Without Boarders at Siem Reap Cambodia. Chefs Social Responsibility ("CSR") 100 Chef volunteers from around the world will travel to Siem Reap, Cambodia at their own expense and individual donation of 1000 Euros. All funds raised will go towards the CSR for Siem Reap Cambodia events and the balance will be donated to Siem Reap Children's Hospital.  CSR for Siem Reap Cambodia events will take place from April 26 to 30, 2020 and will include a VIP Gala Fundraising Dinner for 200 guests, ground cook off preparing 2,000 meals for 2,000 children, 8,000 people luncheon and 8,000 food relief packs for 8,000 Cambodian villagers in the 7th Wonder of the World, Angkor Wat. All dishes prepared will be Cambodian national dishes and will include only local ingredients. This will be a memorable experience for the 10,000 Cambodians and 100 Chefs that join this tour. I am asking my corporate/business partners & friends from around the world to help by sponsor this wonderful event.  It is costing each Chef over $2,500 for registration fees (1000 Euros) and air fare $1,400.  There will be many other expenses (meals, extra nights in hotel, Visa fees, etc.).  Please dig deep.  Contact  Chef Jeff  at chefjeff@chefshelpingchefs.com more information on how you can help.  #wcwb #acfchefs #acfcertify
Chefs Helping Chefs (CHC) Welcomes Chris Ghita to the Team

We are very proud to announce the addition of Chris Ghita to our team at Chef's Helping Chef's. Chris will be joining the team in the role of Front Office Specialist as our hospitality training and consulting services continue to grow.
Chris brings to the team a wealth of experience from notable hotels and resorts such as the Ritz Carlton in Key Biscayne Florida, Sandals Montego Bay Jamaica, The Village Inn Spa on St. Lucia and the Ocean Terrace Inn on St. Kitts and Nevis.
Starting at a young age and having worked in all aspects of the hospitality industry from waiter, bartender, Maître D, Food and Beverage Director as well as General Manager, Chris's diverse background allows us to expand our training services to encompass all aspects of the industry.