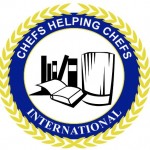 August – November 2015
 Where will Chefs Helping Chefs Be?
August 30 – September 6, 2015
Coconut Bay Resort – St Lucia.  This will be Chefs Helping Chefs first trip to the beautiful island of St Lucia and visiting Coconut Bay Resort.  Coconut Bay Resort is two Resorts in One Situated on 85 acres, Coconut Bay Beach Resort & Spa offers two worlds in one along Saint Lucia's exotic south coast. Located only five minutes from the international airport, this award-winning resort features: 250 air-conditioned rooms, 4 restaurants, 6 bars, 5 pools, complete fitness center, tennis and basketball courts, full service salon and oceanfront spa, the island's largest waterpark and more! Designed to please all ages, this casually Caribbean, incredibly all-inclusive retreat is St. Lucia's best value for singles, families or couples.   We are very excited about this visit.
  September 8 -22, 2015
Chef Richard Crisanti and Chef Jeff Rotz will be at Blue Waters Inn – Tobago from September 8 – 22. Blue Waters Inn is unique boutique resort located on the beautiful Island on Tobago.
October 2015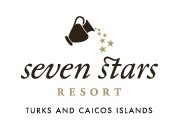 October will takes us back to the Sevens Stars Resort located on the island of  Providenciales in Turks and Caicos Islands. Seven Stars is one of the most beautiful resorts in the Caribbean.
Chef Jeff will be attending the Canton Import and Export Fair. This will bring Chefs Helping Chefs presence to Guangzhou, China.
November 2015
November should bring us back to Antigua, Jamaica, and the British Virgin Islands and many other places.
Uniforms from
 New Chef Fashions