Culinary Positions Available in Boynton Beach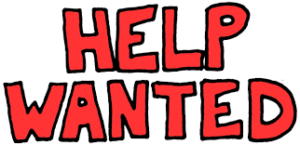 The club is Aberdeen Golf & Country Club, located in Boynton Beach Florida. We have five full time, year-round line cook positions open. We are looking for the following minimum skills:
Two years minimum of proven cooking experience, including experience as a line chef, restaurant cook, or prep cook Excellent understanding of various cooking methods, ingredients, equipment and procedures Basic written and verbal communication skills Accuracy and speed in executing assigned tasks Familiar with industry's best practices ServSafe food handler certified Certificate in Culinary Arts preferred. 
There also may be a position for an Executive Sous Chef
.
Contact Karen Henry-Kraft, HR Director. 561-738-4903, ext. 330 for more information and schedule an interview.  Pay will range $12.00 – $16.00 depending on experience & skillset however we are open for discussion for the right candidate(s).