Life After Coronavirus
Business Partners and Hospitality Professionals.
As the impact and outbreak of the coronavirus (COVID-19) is continuing to affect vacationers and travel around the world our top priority is the health and safety of our associates, partners, and communities. We understand the challenges facing the travel industry nowadays and we aim to support your needs in any way we can.
Our Chefs Helping Chefs team is executing pre-established business continuity plans and I am confident in our ability to ensure delivery of seamless service and support during these challenging times. I want to personally share Chefs Helping Chefs commitment to you and the steps that we are taking to assist all our business partners, your teams and Guests:
We are carefully monitoring the rapidly changing situation, following guidance and adapting from both the Center for Disease Control (CDC) and World Health Organization (WHO) but as well all local health authorities in the areas you operate and the United States Public Heath (USPH).
We've significantly increased/evolved our remote support capabilities, while at the same time maintaining our strong field response capabilities in coordination with key partners, as like in the past, our team of professionals have provided you with multiple types of certified training for your hotel, resort, or restaurant.
It is always our goal to maintain and continue to keep Chefs Helping Chefs solutions functional and to minimize any disruption in the future development and training of your teams in the area of Food Safety, Hygiene, Culinary, Pastry Arts, Baking, Bartending, Stewarding, Front Office, and Finance. We realize any reopening brings many challenges, opportunities and, just time limitations.  Many of you just don't have the time to train your team the way it needs to be done, most specially in our industry, as "the new normal" is molding up as we speak.
In short, Chefs Helping Chefs solutions are a critical business tool to many of the resorts in the areas we operate. Today and always, we feel privileged, and we are committed, to the delivery of world class training that meets both your needs and the new practices that will define our industry moving forward.
If your commitment to food safety and training as an asset for your resort is a priority, please contact me for scheduling opportunities.  I understand that we don't know when our opening will be.  However, I recommend you proactively stay ahead of a future that will redefine the way we execute hospitality to properly serve your Guests.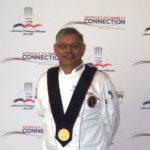 Best Regards,
Jeffrey Rotz, CEC®, WCEC, CCE®, AAC®
Founder/Project Director
Chefs Helping Chefs, LLC