Meet The Team
Meet The Team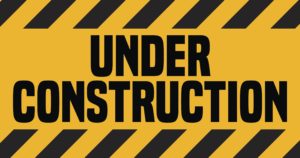 Jeff Rotz CEC®, WCEC, CCE®, AAC®
Founder/Project Director of Chefs Helping Chefs, LLC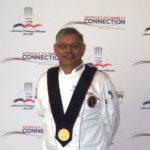 Chef Jeffrey Rotz grew up in New York City and started his hospitality career by working the summer months at resorts in the Catskill Mountains of New York. In 1971 he joined the US Navy and was enrolled in their Cook's Apprenticeship Program where he learned the basics of cooking. Throughout his Naval career he received many awards, medals, and commendations. Jeff held many notable assignments throughout his career. In 1993 after 22 years of service, Chef Rotz retired from the Military and was recruited to teach culinary apprenticeship programs in the state of Florida.
In 1997 Chef Rotz was assigned to Eustis High School as the first professional Chef teaching Commercial Foods/Culinary Arts in a traditional high school setting. During his tenure there, Chef Jeff was actively involved in the American Culinary Federation Gulf to Lakes Chapter and has held the offices of Chapter President and Chairman of the Board. Chef Rotz is also a 3-time ACF Presidential Medallion recipient, the winner of the Joseph Amendola Outstanding Member Award, ACF Spirit of Aloha, and many more awards & accolades from the American Culinary Federation and community organizations. Jeff was honored as Teacher of the Year 2005 – 2006 for Lake County School District. It was during this time that Chef's Helping Chefs was founded out of a need for guidance in Navigating the ACF Certification Process.
In the past 5 years, Chef Jeff has been responsible for the training of over 4500 Food and Beverage Team Members at over 30 Hotels and Resorts throughout Mexico and the Caribbean, most notably Princess Hotels and Resorts in Cancun Mexico, Royalton Resorts in Jamaica, Curtain Bluff and Galley Bay in Antigua as well as Seven Star Resorts in the Turks and Caicos.
Currently, as the Founder/Project Director of Chefs Helping Chefs, Chef Rotz has focused on his recent partnership with the many of the Hotel and Tourism Association to uplift and celebrate the Chefs and the cuisine of the West Indies. By implementing his "Train the Trainer Program" which develops the structures for educators to better prepare their students for ACF and WACS Certification. Chef Jeff has been implemented the Certification "Boot Camp" program. This program help to promote hospitality training and certification for Food and Beverage Team Members throughout the entire Caribbean. These programs will help to increase the morale of the individuals by training them to international standards and raise the culinarian to a higher level while also increasing their employability.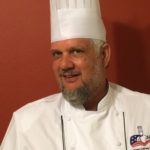 Anton Werner Döös III
A native of Switzerland with over 45 years of culinary expertise, "Tony" had an early interest in culinary arts from his foster dad, a chef at the local railways. So it was an expected move when in 1973 he progressed to culinary apprentice and also studied at the Hotel School Montana in Luzern, graduating with a Swiss federal chef's certification and a BS in food service mgmt.
During the mid to late seventies, his early chef studies as Commis and Chef de Partie brought him to several properties in Switzerland and England. In the summer of 79 he accepted a sous chef's position at the prestigious Coral Beach Club in Bermuda. Additional appointments in some of the most famous hotels there, from Executive chef to F&B manager, opened the doors to enter the US with Marriott Resorts. He held positions from food production manager, exec. Chef and F&B director.  Opportunities in the early stages of the expansion of that company afforded Chef Döös the chance to show his talents as task force chef in opening hotels from the east to the west coast. Five years later he accepted the position of F&B director at the Buccaneer Hotel in St. Croix, USVI.
What was to be a three-year appointment tuned into 30 years of Caribbean experience. His next appointment as Corporate F&B director for a startup company led to ownership of eventually a portfolio of seven restaurants and the Anchor Inn hotel.  By the late '90's and after having established himself as the authority in food on St. Croix, he answered the call to establish a viable culinary program at the local technical school. By the mid-twenties he sold the last of his company assets and became the chair of the FACS department at the CTEC. He is the adviser to the VI culinary team, State director for SkillsUSA, received multiple community awards, won equally as many culinary competitions, and is an active promoter for the advancement of contemporary Caribbean cuisine.
To the later he has partaken in the "Caribbean Junior Culinary Challenge" in Barbados since its inception. Chef Döös volunteers as a judge at Caribbean culinary competitions and with his consulting company, trains and advises companies throughout the region.  Tony is an ACF certified executive chef the President and founder of the ACFVI cooks and chef's association, President of the local BBQ society, and member of many more community projects.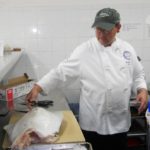 Chef Matthew Dennis, CEC®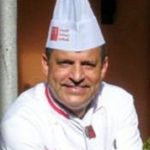 Manfred Schmidtke CEPC, CMB
It all started as a small child on a bike. I delivered fresh hot rolls with fresh milk to people in my town which was a small quaint village in Northern Germany. The rolls inspired my career as a Certified Master Baker and Executive Pastry Chef. I became inquisitive about those hot rolls. Therefore, I decided to pursue a career as a pastry chef. I have been in the baking and pastry business for over 35 years in several capacities which has yielded a huge success. The fun of tasting sugar for so many years could make anyone have the sweetest of sweet tooth! My training was in Germany and it opened doors to an interesting career around the world. After completing my training, I travelled to several different countries around the world. The experience I gained was invaluable – so many different pastries in so many places. After my travels abroad, I arrived in America and became the proud owner of an exclusive pastry shop in the suburbs of Philadelphia. I made fancy pastries and artisan breads. People would travel for up to one hour to get my sticky buns on a Sunday morning. Being German I naturally made German pastries which drew a unique population of customers.
As life progressed, I decided to make a career change. I discovered I had a hidden talent for teaching. Teaching became a passion and I have been teaching baking and pastry for over 20 years. Sharing my knowledge with new aspiring pastry students is what inspires me every day! To see a new chocolate / sugar creation created by a pastry student makes the circle complete in my life of baking and pastry. My expertise stem from the fact of having work in so many different countries, and never to stop leaning.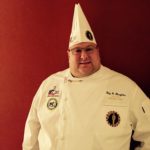 Chef Gary Klinefelter, CEC, CCA, AAC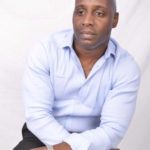 Chris Ghita
Chris Ghita is a Grenadian national from very humble beginnings who was raised in Venezuela and later returned to his place of birth in Grenada after spending his younger years in Venezuela. After earning his high school diploma, Chris Ghita joined the hotel industry in 1993 as a waiter at the Indigos hotel and the Rex Grenadian before joining Spice Island Beach Resort as a Senior Waiter. After working tirelessly as a waiter and showing true passion and dedication, he gained experience in several positions such as steward, maintenance technician, houseman and front desk agent. Committed to growth, Chris Ghita then spent several years shadowing his superiors and was promoted to Head Bartender, Food & Beverage Supervisor, Maître D, and Food and Beverage Manager. Chris Ghita was able to move through the ranks by not only shadowing his superiors but also understanding that education and training was vital to his growth of holding a General Manager's title one day therefore, he did not pass up the opportunity to go through extensive training in Sweden, Ritz Carlton in Key Biscayne, Florida and much more. Chris Ghita holds a bachelor's degree in International Hospitality Management and Tourism and an MBA Business Administration. He also holds diplomas from St. George's University in Hospitality Management and French Wines and Wines of the World and Restaurant and Bar Organization. At Gothenburg University, he spent four years studying Culinary Arts and he is also an American Hotel Lodging and Education Institute Certified Hospitality Department Trainer and Hotel Administrator.
His hard work, education, experience and talent then led him into earning the position of Assistant Manager at Spice Island Beach Resort. At the age of 29, Chris Ghita left Spice Island Beach Resort to manage Mount Cinnamon Beach Resort, a 21 boutique hotel in the capacity of General Manager. He then spent two years and then went to St. Lucia to manage The Village Inn Spa. Committed to not spending more than 2-3 years at a property he then went on to manage Palm Island Resort in the Grenadines where he left after three years to manage Galley Bay Resort and Spa in Antigua but was first the Hotel Training and Development Manager. After two and a half years he went on to manage the Sandals White House in Jamaica, a 360-bedroom hotel in South of Jamaica and he also served as Hotel Manager at Sandals Montego Bay and Sandals Royal Caribbean in Jamaica.
Chris Ghita now currently serves as General Manager at Ocean Terrace Inn where he has been focused on training and development, hospitality development, Succession planning for Hotel Employees, environmental sustainability, corporate responsibility and partnership and also the adoption of the Irishtown Primary School.
Chris Ghita took Ocean Terrace Inn to "CHIEF 2017" at the Hyatt hotel Regency Miami and placed most sustainable hotel in the entire Caribbean.
The Ocean Terrace Inn under the leadership of Chris Ghita has just been certified by the UK based Organization "Hospitality Assured" the only hotel in St. Kitts to have this certification.
Chris Ghita is the current Co-chair of the Junior Achievement foundation for St. Kitts and Nevis and is an accomplished trainer in all aspects of the hotel industry with twenty-four years' experience training in different institutions through the OECS and now St. kits and Nevis.